Episodes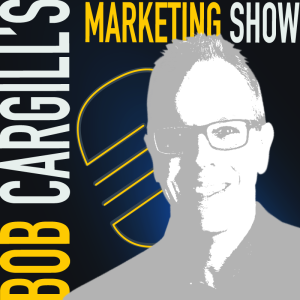 Tuesday Jul 09, 2019
Tuesday Jul 09, 2019
Episode 75 - A Few Words with Julia Becker Collins

In this conversation, Julia and I talk about her role as Chief Operating Officer (COO) at Vision Advertising, her "work hard, play hard" spirit, her accomplishments as an athlete and the many challenges she's faced in both her personal and professional lives. 
About Julia Becker Collins (from Vision Advertising's website at https://www.vision-advertising.com/julia-becker-collins-chief-operating-officer/)
Julia Becker Collins is the Chief Operating Officer here at Vision Advertising. If Vision Advertising was a wheel, Julia would be the hub on which everything turns. She leads all aspects of the company, from developing and implementing the marketing plans of clients to managing the operations of all of Vision's staff. Under her leadership, this marketing agency continues to grow, bringing on new staff and clients. Julia runs Vision Advertising and is the primary point of contact for everything from new clients to her growing staff.
Before joining Vision Advertising in 2016 as the Vice President of Marketing & Operations, Julia already had 12 years of experience in marketing, event planning, and fundraising in the corporate and nonprofit world, including strategy and implementation of inbound and outbound marketing, national trade shows, public speaking, social media management, direct marketing, Salesforce administration, and website creation.
Previously, Julia was the Director of Marketing at Boston Color Graphics, a full-service marketing firm that specializes in fundraising marketing solutions for nonprofits across the U.S. She has also worked with notable nonprofits in the Boston area, such as Temple Emanuel and Hyde Square Task Force, where she focused on communications strategy and implementation, public relations, fundraising events, capital campaigns, major gifts, and restructuring departmental systems.
Julia is also the Founding President (emeritus) & Co-Founder of the MetroWest Women's Network, a group of ambitious local women that work together to meet their goals. 2,400 members and counting, the Network is comprised of an active online community and monthly offline events that support local women-owned businesses and offers networking opportunities for women at all stages of their careers.
Julia holds an MPA from Framingham State University and a BA from the University of Massachusetts Amherst. She was awarded the Distinguished Alum Award by the University of Massachusetts Amherst's Women, Gender, and Sexuality Department in May 2016.
Julia brings both her entrepreneurial spirit and own brand of women's support and empowerment to her work and play. At Vision Advertising, she mentors female staff and business owners to succeed at their work and life. She regularly speaks at women in business events hosted by her network and in the greater Massachusetts area in conferences and seminars on topics from women in business to marketing strategies. Julia is also an avid volunteer, especially with her alma maters.
Julia has always been about overcoming obstacles. When a major illness struck her in 2014, Julia was in and out of the BIDMC Emergency Room. After recovering from a serious surgery in which three of her organs were removed, she decided not only to get back to her previous health, but to exceed it. 5 years later, Julia has thousands of hours and miles behind her as an athlete, training and competing in Spartan Races such as the Sprint, Super, and Beast – and has started doing all three twice as the Spartan Double Trifecta. All on top of regular running, bootcamps, strength training, barre, and yoga classes. Julia embodies the "work hard, play hard" spirit of Vision Advertising.