Episodes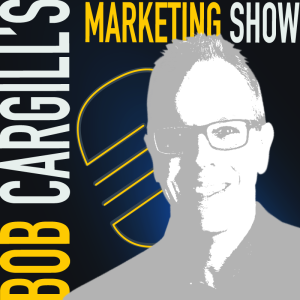 Wednesday Jun 19, 2019
Wednesday Jun 19, 2019
Episode 72 - A Few Words with Michelle Mercier
During this ridiculously awesome conversation (recorded at Out of Office in Hudson, Massachusetts), Michelle and I talk about corporate America, her role as a business coach, personal growth, marketing, social media and much more. Listen...
About Michelle Mercier (from Michelle's LinkedIn Profile)

Michelle Mercier is an international best-selling author, engaging speaker, passionate coach, and experienced business consultant. Her mission is to help individuals and organizations develop a vision and successfully execute the steps necessary to make that vision a reality.

Michelle has 15+ years of corporate and professional experience. She has worked with a wide range of different businesses – from nationally acclaimed non-profits to Fortune 500 corporations. This wide experience has enabled her to become an expert in leadership, change management, operations, marketing, and technology. She also possesses an expertise in training and professional development.

In addition to her coaching/consulting practice, Michelle is the CEO/Founder of Create Honesty, as well as the Managing Director of the Worcester Area Chapter of Polka Dot Powerhouse.