Episodes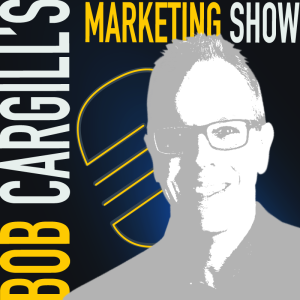 Tuesday Jun 22, 2021
Tuesday Jun 22, 2021
Episode 131 - PR and Corporate Communications with Maura FitzGerald
In this episode of Bob Cargill's Marketing Show, Episode 131, I talk to Maura FitzGerald, Co-Founder and Partner at V2 Communications, a Boston-based public relations and digital communications firm. During our conversation, we touch upon the challenges that businesses have faced during the pandemic, the importance of a solid internal communications program, hiring practices, employee empowerment and much more. 
About Maura FitzGerald
Maura is one of Boston's most seasoned public relations veterans. With decades of experience and not one, but two, high-growth PR agencies under her belt, Maura was the 2019 recipient of Boston PR Club's John J. Molloy Crystal Bell Lifetime Achievement Award.
Over her career, Maura successfully founded and grew one of the premier U.S. brands in strategic technology communications, FitzGerald Communications. Under Maura's direction, the agency immediately became one of the fastest-growing technology public relations firms, rapidly transitioning from regional boutique to respected national brand in less than three years. After successfully building FitzGerald Communications to five offices and nearly 200 PR professionals, Maura sold FitzGerald Communications to Omnicom Corp. in 2002.
A serial entrepreneur, Maura could not sit back when she witnessed a market opportunity evolving. With new technology innovations flooding the market as a result of digitization, Maura was poised to address the sophisticated communications challenges of these emerging companies. Together with Jean Serra, an experienced technology communications strategist and senior executive from FitzGerald Communications, she launched Version 2.0 Communications, now V2 Communications, in late 2006.
After her experience running FitzGerald, Maura wanted to establish a firm that is boutique by design. Since its inception, Maura has grown V2's client roster to include several unicorns, disruptors and pioneers in the mobility, green technology, enterprise software and even nonprofit spaces. Today, V2 is recognized as a "Best Place to Work" in Boston and beyond. 
Maura brings her unique blend of communications strategy and business management to counsel CEOs and senior marketing leaders from some of technology's most innovative market pioneers, including Sony, Motorola, Digital Equipment Corp., Compaq, Sapient, Peregrine and Manugistics. Working with these industry giants from their early days, Maura has designed programs to establish industry awareness, bolster credibility and position these organizations for future successful liquidity events.
She continues to bring this expertise and experience to V2's clients through her direct management and mentoring of the agency's leading account teams.